In the early days of pipe protection, it was thought that any coating reinforced with any type of wrapping could not fail to extend the life of a buried pipeline system. Today, as a result of experience accumulated by many users in different parts of the world, we know that careful selection of pipe coatings and reinforcing inner and outer wraps can be relied on to protect a buried pipeline system effectively.
GS Pipe wraps are used to protect pipe surfaces from moisture ingression, corrosion and abrasion. It is easy to use, cost effective and durable, extending the life of pipes. Pipe wraps are extensively used for pipes in petroleum refineries, chemical handling and mining applications – underground, over land and extended into the sea.
G.S TPO 1.2 SP is used to wrap pipes; acting as a physical barrier that is moisture proof, inert and non-conducting. Whether the need is to protect overhead piping or exposed or direct buried piping in industrial, commercial or residential areas, GS TPO Pipe Wrap gives complete uniform protection from:
Resist corrosive actions by salt, water, soil, acids, alkalis, chemical, bird droppings
 Prevents dielectric corrosion between buried metal pipes and soil minerals
Resists weathering, sunlight and UV exposure
Good abrasion and wear resistance, high puncture and tear resistance against rocks, boulders
Service temperature ranges from -40oC to 120oC
 Provides high physical, chemical and technical properties as well as flexible product
First the pipe is coated with reinforced scrim, followed by high tack adhesives to resist corrosion. Then GS TPO Pipe Wrap is wrapped around this and heat welded or mechanically fastened, providing a solid barrier protection to the whole pipe system. It is easy to apply by hand without the need for special tools, providing positive protection against abrasion, corrosive action for metal pipes, plastic pipes fittings and electrical conduit systems. G.S TPO Pipe Wraps are supplied in White, Natural or any colour for coding or identification purpose.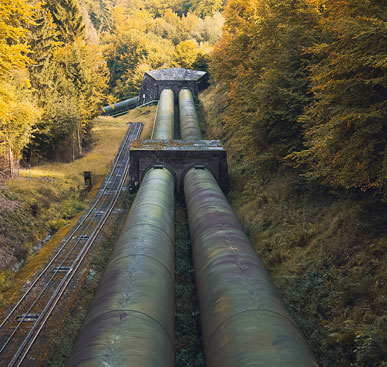 Water Transportation Pipes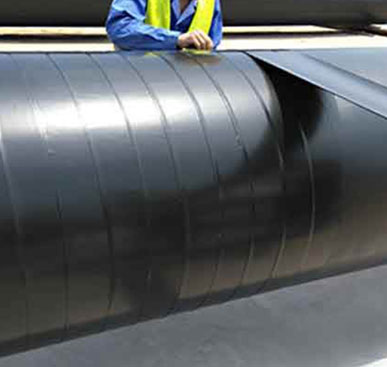 Petrochemical Transportation Pipes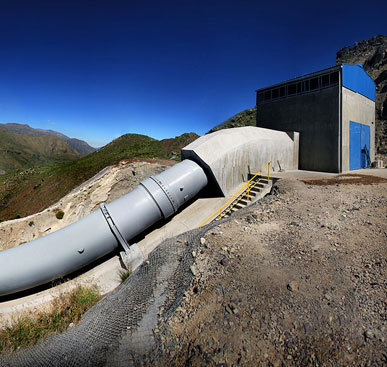 Oil Transportation Pipes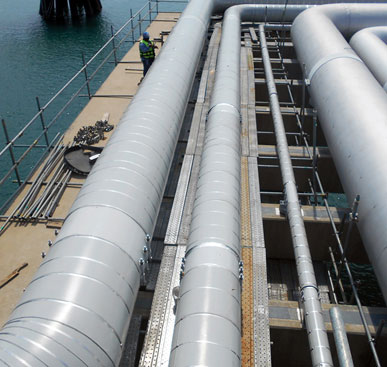 Pipes Extended into Sea on Jetty
GS TPO 1.2 SP
20 mm 10 mtr pre-holed strips