Tunnels are essential infrastructure across different transport systems to help shorten distances and travel time. There are tunnels across road systems, rail and metro systems, through mountains, below the sea. These are expensive infrastructure that need to last long, endure harsh environmental conditions and must remain free of major maintenance and repairs in its lifetime. Proper waterproofing and protection from chemicals is critical to ensure this. GS TPO Tunnel membrane allows contractors to extend the service life and enhance the safety of such structures in a most cost-effective manner. It protects the tunnels against damage from moisture, water pressure, puncture, chemical attacks, corrosion and other environmental conditions, while providing reliable, durable and flexible sealing and leak-tightness over long years.
GS TPO Tunnel membranes are designed to resist punctures during and after installation as well as root penetration; resist chemicals, salts, acids, alkalis, corrosion, bacteria and fungi with excellent ageing properties ensuring long service life. The membranes are flexible and hot air weld-able, with high seam strength enabling ease of installation. High mechanical properties including tensile strength ensure integrity of the installation in case of structural movements or soil sinking.
Tunnels are built to last over 100 years, this means that waterproofing and sealing systems need to be designed accordingly. Depending on the type of tunnel structure –
A: non-draining / holding water type or B: draining type; the lining system installation would differ. GreenShield TPO Tunnel membranes form a part of an elaborate system of sealing tunnels, where the membrane is loosely laid, heat welded onto TPO strips which are fastened mechanically into the structure.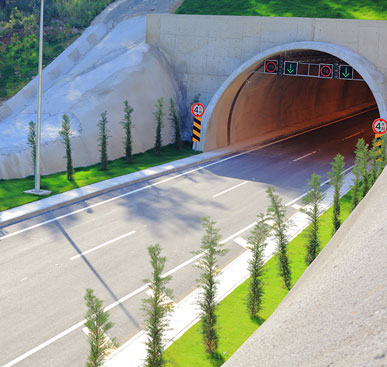 Highway Tunnel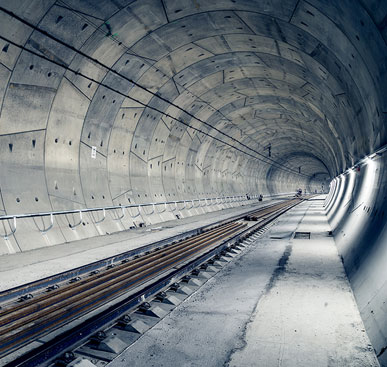 Metro Tunnel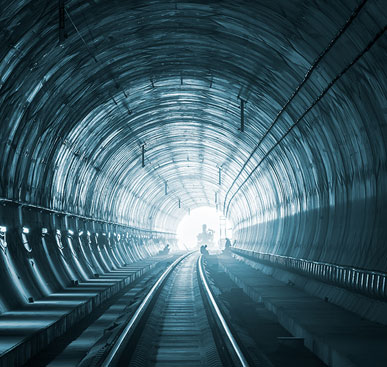 Metro Tunnel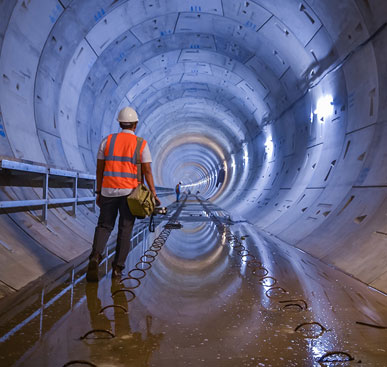 Underground Work Tunnel