Accessories are critical to the installation of the TPO roofing system. While the membrane provides protection to the roof, the accessories ensure complete coverage of cut-outs, drain outlets, covering installation of utilities over the roof.
Roof Drains & Flexible Collars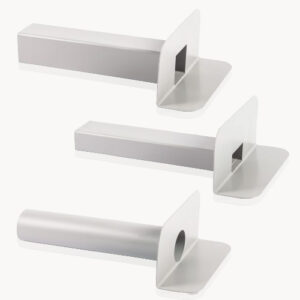 Suitable for connecting protruding pipes with the TPO waterproofing membranes. The flexible collar has a truncated body of variable diameters firmly attached to a large surfaced flange.
Internal & External Corners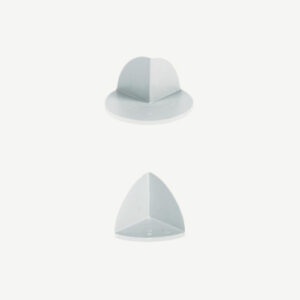 Critical accessory designed to serve as secondary protection and reinforcement for edges and corners, where membranes are terminated. These are high-risk areas due to horizontal and transversal of the waterproofing membrane and must be covered with heat-welded inner and outer edges.
Flashing & Edge Strips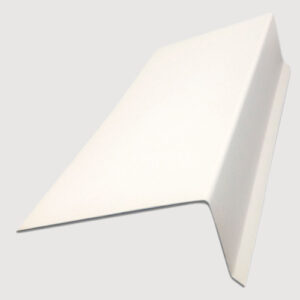 TPO flashings and edge strips are used to cover the complete cross-section of the roof system. This effectively ensures there is no gap between the metal roof substrate and the roofing system above, preventing wind flow as well as gaps for birds to nest in. A critical element to prevent wind-uplift.
Flashings are also used to terminate the membrane over the parapet / vertical wall connecting to the roof.
Termination Bars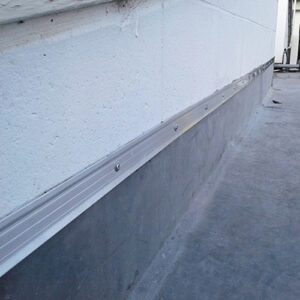 Termination Bars with drip edge and pre-holed for ease of installation are fabricated from high tensile aluminium provided in lengths upto 10 feet. These are used to secure the membrane over a parapet or vertical wall.
Screws, Fasteners & Washers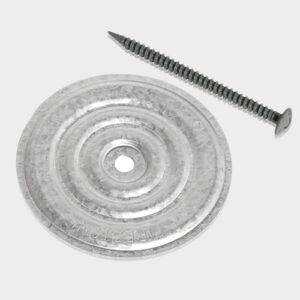 These are critical accessories for securing membrane to the roof deck, ensuring high wind uplift resistance.
Fasteners are self drilling / self tapping screws, suitable for 0.5 to 1.25 mm thick profiled roof sheets. They are 300 mm in length with a ⌀ of 4.8 mm with a PH-2 or TX-20 head for optimum torque transfer.
Plastic Sleeve is used for fixing the thermal insulation. The telescopic design prevents damage to the insulation board as well as reducing the effect of thermal bridging using fasteners internal air pocket.
TPO Walkways & Yellow Pathway Marker Tapes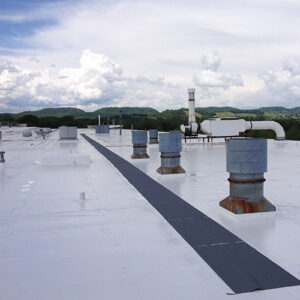 Walkways and Pathway Tapes are designed to protect the membrane from the foot traffic of maintenance and installation crews addressing roof utilities or repair work. These are fabricated using high abrasion resistance olefin materials, that allow the pathway to be heat welded to the membrane below.
Tube Wraps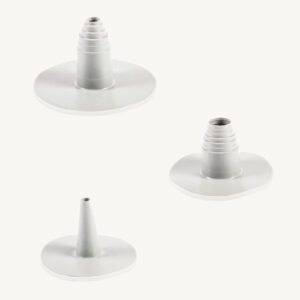 Fabricated from 0.8 mm GS TPO membrane, these tube wraps provide a quick way to overlap pipes and tubes jutting out from the roof and quickly heat weld to the flat TPO surface. This enables applicators and contractors to finish the site quickly and efficiently, while error-proofing the work.
Skylight Transparent Sheets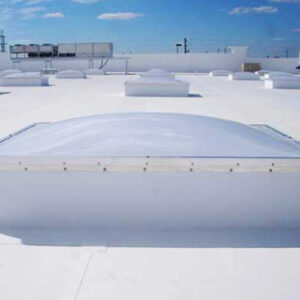 Skylight sheets are manufactured using special high UV resistance, high clarity olefins, under special care to ensure complete translucency and diffusion of light through the roof. These are directly heat-welded to the TPO membrane, reducing the termination work around existing roof skylight sheets.